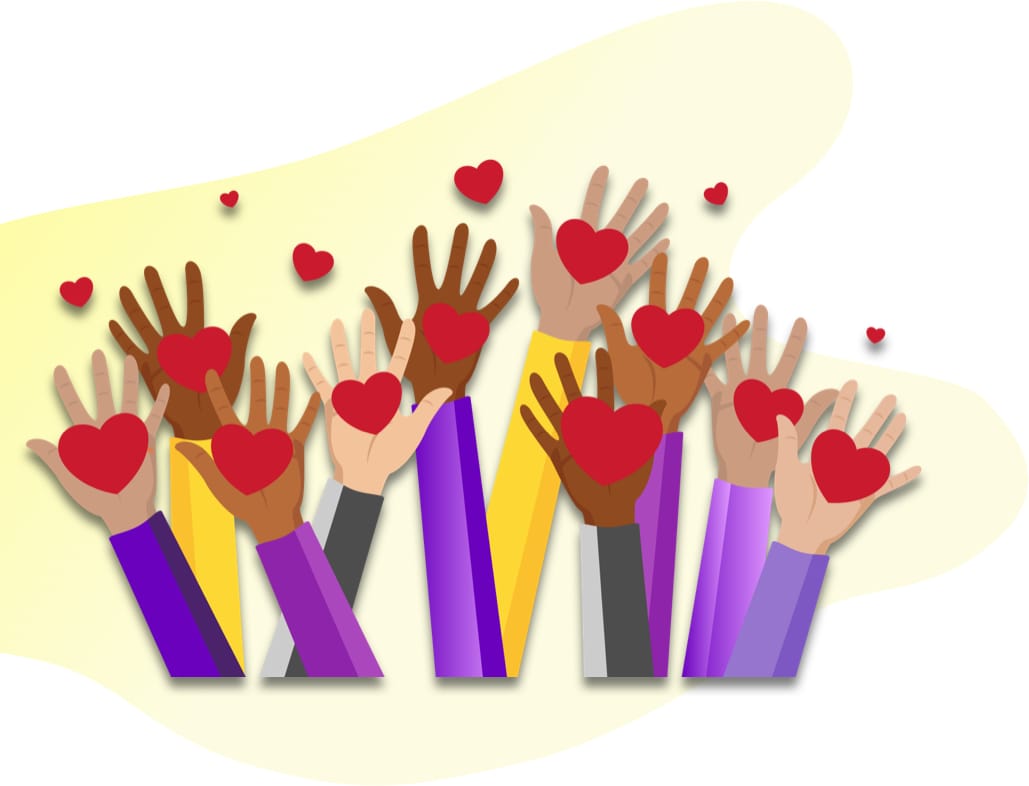 Calling All DC's: Ready to Empower More Lives? 🤟
DCs Wanting To Help More 🤟
Help 102+ People
In The Next
16 Weeks
…or we don't get paid,
and you keep our investment.
---
🔮 Bonus: Obtain a Digital Marketing Crystal Ball, unveiling instantly actionable insights. Should our enchantment fall short, we shall bestow $1,000 in gold 💰 to support a noble quest advancing chiropractic research.

📜 Bonus: Claim the Tome of Database Revival – armed with powerful spells and next-gen software (supporting up to 1,000 contacts) – as your own, without cost. Simply arrive punctually through the mystical portal of our scheduled conclave.
Step 1
🔮 Embark on a Quest
Step 2
📜 Receive a Prophesied
Growth Plan
Step 3
⚔️ Choose Your Path – Wield It Yourself or Enlist Our Aids
Step 4
🌟 Illuminate the Lives of Hundreds, Guiding Them to Their #EpicLife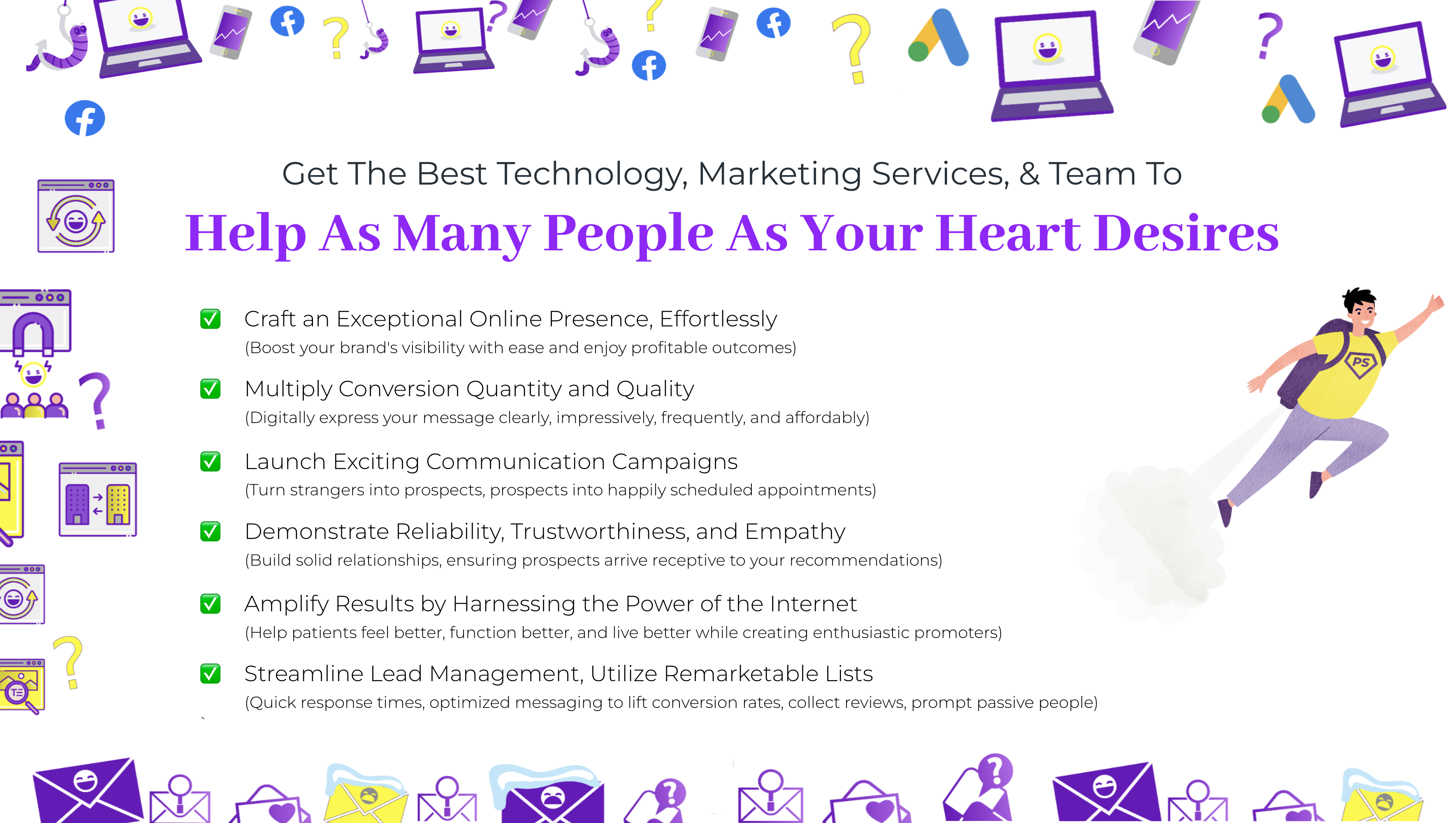 Everything You Need To Grow Your Practice
Get the best technology, marketing services, and team to grow your practice at the speed you want.
Attraction Mastery
🏰 Enchanting Custom Website
🎯 Brilliant Smart Advertising
🔁 Astute Retargeting Spells
🔍 Dominating Search Engine Rankings
🌐 Harmonious Citation Management
⭐ Celestial 5-Star Reviews
🗣️ Referrals as a Natural Consequence
Engagement Energy
📲 Captivating Social Media Sorcery
💌 Enchanting Email Marketing
🗂️ Pipeline Management Wizardry
🌱 Clever Nurture Campaigns
💥 Database Reactivation Enchantment
✍️ GPT-4 Enhanced Posting App Conjuring
⚙️ AI Automation Incantations
Wise Insights
🔮 Divining Trends and Prophecies
📊 Unleashing Powerful Reports
🧪 Analyzing Campaign Alchemy
📈 Unveiling Website Analytics Secrets
🌟 Delving into Reputation Management
📡 Channeling Advertising Intelligence
🔊 Capturing Call Recordings
📅 Tracking Appointments with Precision
📉 Measuring and Monitoring Sacred KPIs
Seamless Connections
✉️ Mystical Surveys
📰 Enlightening Newsletters
⏰ Empowering Online Scheduling
📄 Digital Patient Form Enchantments
🗨️ Conversation Hub: Two-Way SMS, Email, Web-Chat, Ringless VM, Messenger, GMB Chat, LinkedIn, Twitter, plus more! 🥂 A Plentiful Banquet Awaits
Advanced Tools
With a fellowship of 100+ skilled artisans—from copywriters and graphic sorcerers to web developers and marketing wizards—we wield expertise across every marketing realm. Backed by the wisdom of countless experiments, we possess the knowledge of what truly enchants.
Growth Quests
As you delve into the depths of digital marketing, unraveling its potential as an altruistic chiropractor, you'll discover boundless opportunities for expansion. Allow us to unveil the map that reveals pathways to amplify your impact, extend your influence, and enrich your rewards.
Rival Realm Insights
Harness the lessons from others' quests and the chasms they leave unguarded. Each unique geofence holds untapped potential, waiting to be ranked and seized, granting you the advantage over your rivals.
Pathfinding & Timelines
Embark on a visionary quest as we unveil the roadmap and milestones that shall guide your digital marketing odyssey. Beyond continuous iterative enhancements, we shall illuminate the path to triumph.
Treasure Chest Options
Discover the treasure trove of collaboration possibilities, tailored to any budget or aspiration. Our offerings encompass a range of options to suit your individual needs and desires, be it monthly, 16-week, or 1-year terms.
Quest Assurance
Rest assured: our noble conclave guarantees actionable insights or a $1,000 donation to chiropractic research. Unlock your potential, help over 102 souls in 16 weeks, and find solace in live phone support during office hours.
Experiences
of Thy Peers 🤝